Every month, we share the most liked, most traveled, most adventurous, most interesting public motorcycle routes from RISER here with you on the RISER Journal. These are the ones we picked for you in September – check it out and find all the trip links and details below so you can directly look them up on RISER App:
The most liked motorcycle route in ITALY:
Martina has her motorcycle Penny (Kawasaki Versys 1000 Grand Tourer) definitely under control and conquers the streets of Italy with it. Beautiful photos capturing the landscape and great tours. Simply great!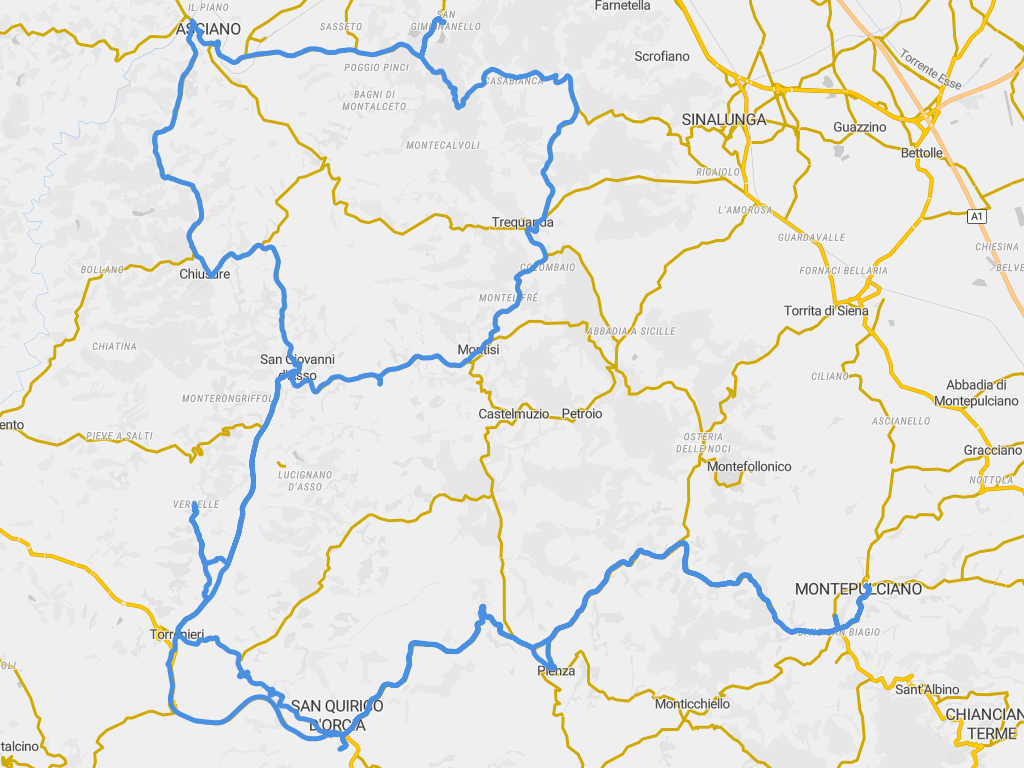 Giretto tranquillo per ammirare i panorami della Val d'Orcia. Ovunque volge lo sguardo ne si resta meravigliati 😲 I paesaggi sono meravigliosi, queste colline arrotondate, questi colori fusi tra loro in modo armonico ed i cipressi segno caratteristico di questa vallata, si susseguono tra loro lasciandoti senza parole. Avrei voluto avere quattro mani per fotografare tutto quello che vedevo, tra cellulare e macchina fotografica avevo un bel da fare 🤣 Difficile fermare in uno scatto la meraviglia di questi luoghi. 😍😍😍
The Distinguished Gentleman's Ride 2019 AUSTRIA
Over 100 countries took part in the DGR again this year. The purpose of this global event is to raise awareness of men's health, especially prostate cancer research and suicide prevention. Of course, the RISER team was also there this year and switched the motorbike combi for the tweet suit for one day. Here you can find the route through Vienna and the link to the homepage of the Distinguished Gentleman's Ride.
Motorcycle route in GERMANY:
RISER Ambassador Martin does not even think about putting his BMW R 1200 GS into winter-mode. Always great to have a look at his profile. And the advantage of German highways is you don't have to hide your top speed 😜.
Motorcycle route in the USA:
Dawn uses RISER in the USA and has done a 1200 km tour in September. The saddle of his Honda Valkyrie 1520 must be really comfortable 😄.
Motorcycle route in BRASIL:
Regis knows his way around the streets of Brazil very well. With so many kilometers on the road, this is no surprise. After such a distance one has earned a refreshment drink at the end.