Thomas Putz is one of our RISER Ambassadors and was on an adventure tour together with Johanna Harb through Northern Europe. As motorcycles they had a KTM 1290 Super Adventure R and a BMW R1200 GS. In about 5 weeks they visited different places and explored new routes. And everything was recorded for you with the RISER App. Click on the pictures or the links and learn more about the exciting adventure they did together.
Day 16:

Novgorod – Petrograd
Day 20: Laheema Nationalpark
Day 17,18,19: Sankt Petersburg, Sankt Petersburg – Lahemaa Nationalpark (Estland)
Day 21: Laheema – Insel Muhu
Day 22: Saarema & Muhu Island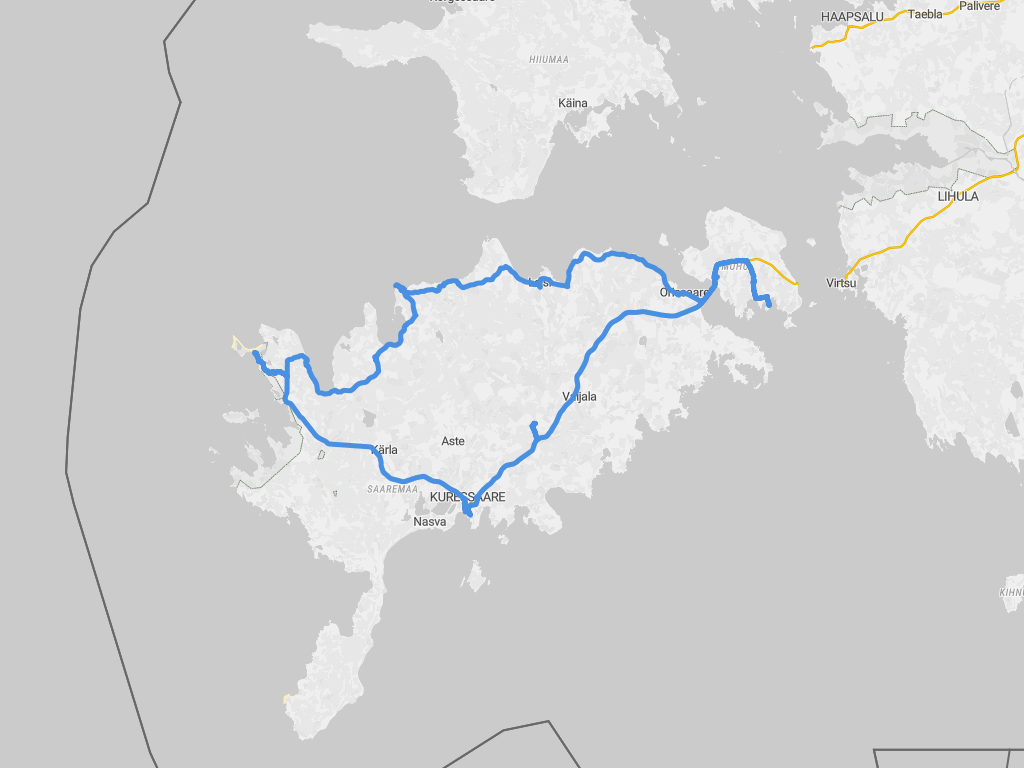 Cool trip around the islands with ringwalls, ancient burial grounds, fortress, meteorite craters, cool coastline but shitty weather ?
Day 23: Muhu – Kap Kolka

Day 25:
Kurisches Haff
Day 24: Kap Kolka – Kurisches Haff

Day 26: Kurisches Haff – Russische Exklave Kaliningrad
Day 27: Around Curonian Spit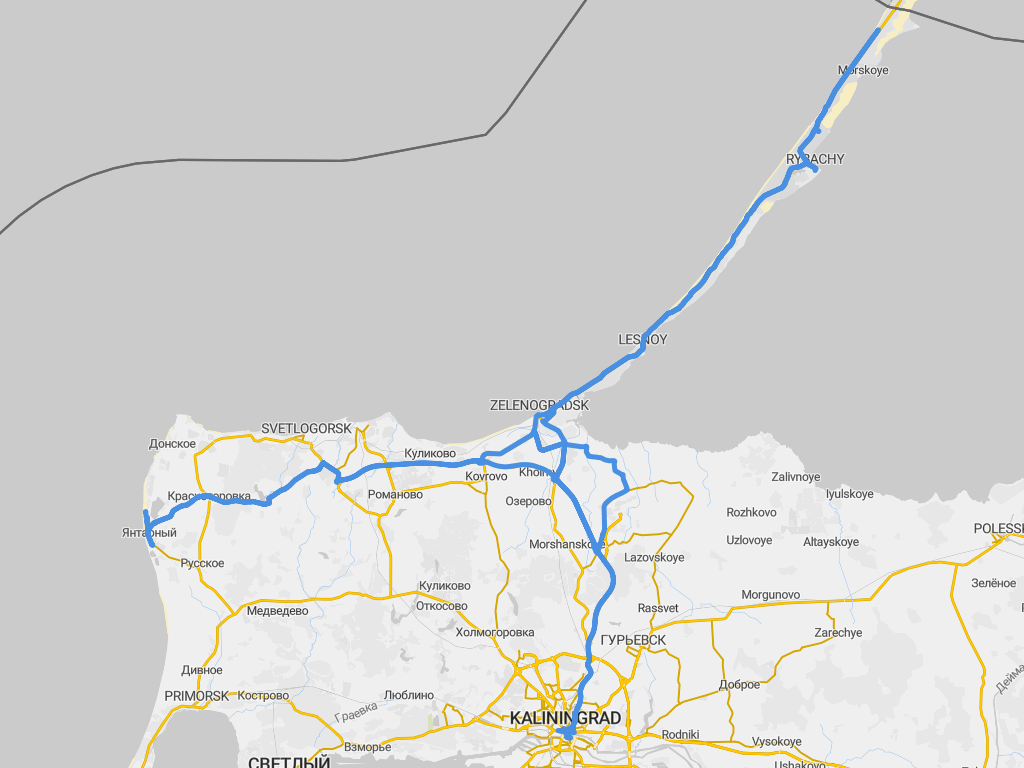 Interesting tour on the Russian side of the Curonian Spit, and a detour to Kaliningrad. Super easy to travel everybody is helpful and friendly..??the Russians ...?
"They said you can easily go to Kaliningrad… no problem with Visa and so on... that's true .. BUT .. custom procedures were endless.. 3.5 hours for a few cars and a few bikes.. no English papers .. just Russian in Kyrillian writing 🙈😅😥.. one needs the help of people in line. All of them are helpful to speed the line up as one said😅👍🏻. So now everything's fine, 🏕 up… let's go find some food."
Day 28: Kurisches Haff – Gdansk
Day 30:
Gdansk – Grünberg
Day 29: Gdansk
Day 31: Grünberg.. ins Irgendwo Nähe Pilsen
Day 32: The End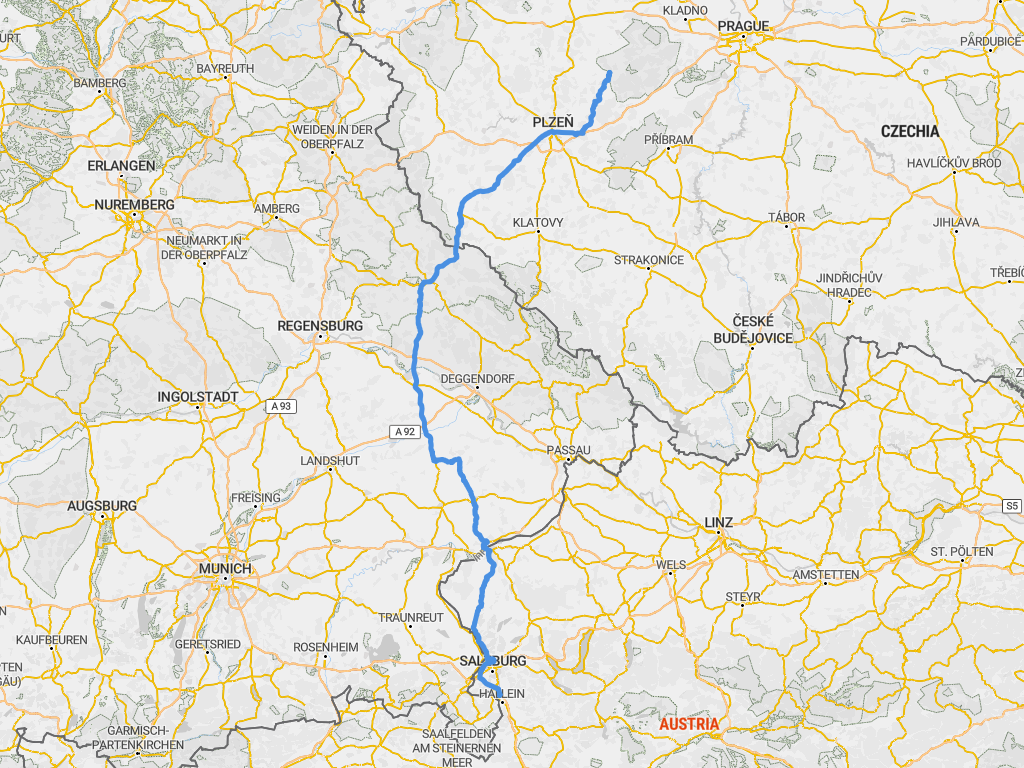 A few key stats of our tour: 8482,5 km Problems with the bikes: none Cultural milestone: Eremitage in St. Petersburg, Russia Best nature spot: Laheema National Park, Estonia Coolest ride: a closed road near the Ukrainian Border, Slovakia Weirdest spot: Biker Cave, Czech Republik ? Best beer ?: Pilsener Urquell and Budweiser (draft) Biggest mistake: chose the wrong gear.. far too optimistic about weather conditions Extra prize goes to: Customs in Russia and Poland Saddest moment: Reading the eye witness accounts in the KZ Majdanek People: Met a Trump loving, USA hating, Putin and Russia loving American Economics and Game Theory Professor and his family, who were born in Russia and emigrated to the States to study? and work there.
"Ein paar finale Fakten zu unserer Tour:
🤞During the whole 8482,5 KM we had no problems with the bikes.🤞
Cultural highlight 🌠: Hermitage in St. Petersburg, Russia
Naturhighlight 🏞: Lahemaa Nationalpark, Estonia
Coolest ride 😎: A closed road 🙈 near the Ukrainian border, Slovakia
Weirdest spot 🤪: Biker Cave, Czech Republic
Best beer 🍻: Pilsner Urquell and Budweiser (draft)
Biggest mistake 🙈: Wrong gear chosen
The first part of Thomas and Johannas' journey can be read under this link on the RISER Journal.
Thomas' RISER Ambassador Profil:
Click ☝on the image